The right tools. The right talent. The right contractor for the job.
We own nearly $9 million dollars of state-of-the-art industrial-coatings equipment. From earth-movers to complex V-60s capable of blasting and recycling abrasive at an incredible rate, we've got the machines to get nearly any job done. In addition, we're one of the nation's largest owners of suspended working platforms. All of these things enables us to do jobs that others simply can't.
But we don't stop there. Thomas Industrial Coatings continually updates and invests in its fleet of equipment and technologies so we can continue to be the most efficient industrial paint and coatings contractor in the industry well into the future. If there's a better way to get the job done, chances are Thomas is already performing at that level.
X-Machine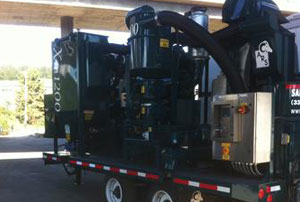 A machine purpose-built for serious blasting and power-tool work. Features include a powerful 1,200cfm@ 28"Hg hi-vac vacuum, an auto-fill blast pot with two Thompson II valves, two-nozzle continuous blasting system and an enlarged pot with 12 cubic feet of storage. This piece of equipment, ideal for blast and power-tool projects, clears waste from power-tool shrouds, allowing continuous operation and efficient clean-up at the end of each work day. It has ten times the power of a drum vac.
Super Unit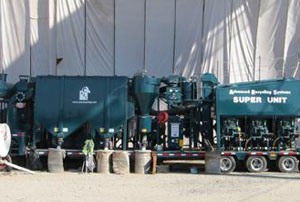 ARS has a Super Unit – and we're fortunate to have one. It's everything a steel-grit recycler needs, plus a whole lot more. Features include a six-nozzle continuous blast system, a sloped storage bin with more than sixty barrels of abrasive storage, dual air drying systems with desiccant dryers, a six-component cleaning system and a six-stage air wash with a separate bag house.
V-60 6-pot reclaiming unit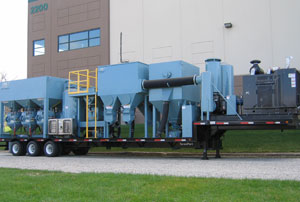 A machine capable of blasting, filtering abrasive, recycling and vacuuming – it's truly a jack-of-all-trades. This is the most advanced paint, rust and mill-scale removal system in the industry, and we've got several of them.
40,000 CFM dust collector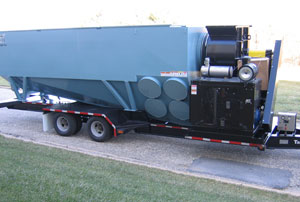 Used to removing potentially hazardous dust from inside containments and store it safely and efficiently. After all, at Thomas, safety absolutely always comes first.
Hurricane vac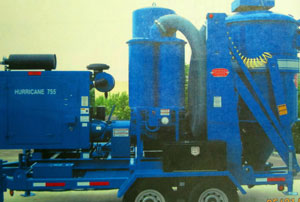 Lead and waste cleanup is more than a breeze with our many industrial vacs. They're safe and extremely effective.
Excavator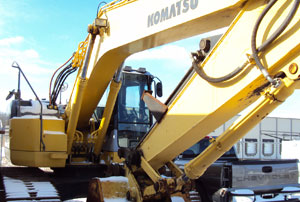 We've got the equipment to make us great in blasting and painting, but we also have the right tools for staging and constructing too. What's the saying, a carpenter is only as good as his tools?
Blast pot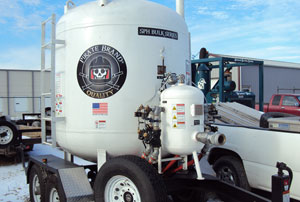 Lead abatement is what we do best, and we have the state-of-the-art equipment like our blast pots to back it up.
A vast fleet of trucks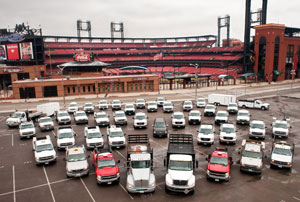 We own and operate nearly 100 commercially licensed vehicles. Considering our coast-to-coast workload, there's a good chance you'll see one of our white GMs with maroon lettering trucking down the highway. Give us a honk and wave if you do – we always enjoy seeing old friends.