June was another banner month for Thomas Industrial Coatings. With the Huey P. Long bridge widening project just finished, we're showing no signs of slowing down as we move on to the New Mississippi River Bridge being built in our hometown of St. Louis.
Thomas will be providing the surface preparation and coatings application to this new bridge construction project set to help relive local traffic congestion, as well as play a major role in the realignment and reconstruction of Instate 70. Last month saw us getting started in our role as we hoisted our 12,000 pound hydraplatform to the road deck so that we will be able to access the cable anchorage points along both sides of the bridge.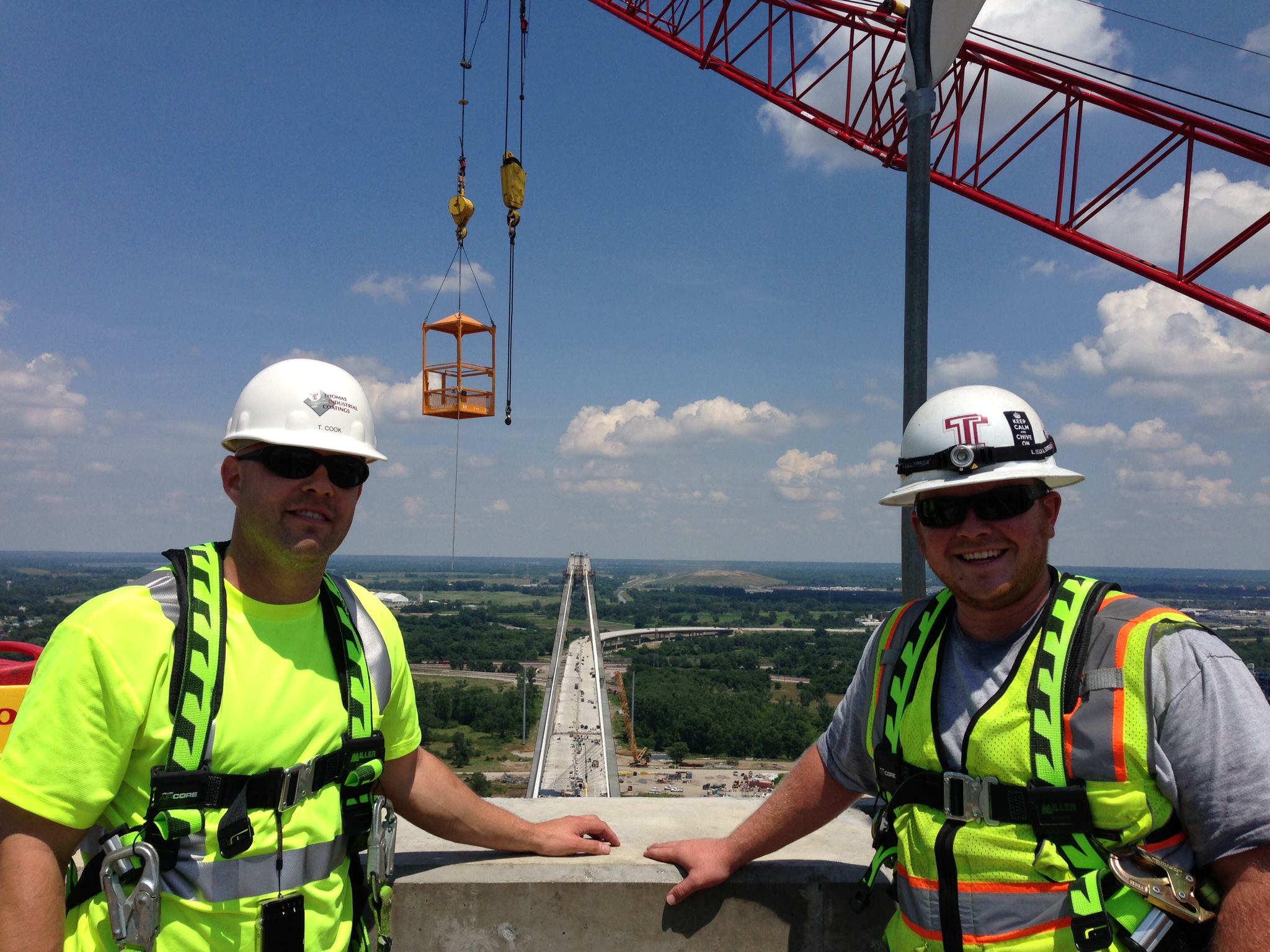 As always, our commitment to safety is a top priority with TIC. Safety Director Todd Cook and Safety Coordinator Andrew Everding have been hard at work performing site safety evaluations to identify any potential safety concerns that might affect our crew on this new project. Of course, that didn't stop them from taking a short break to enjoy the view from the New Mississippi River Bridge, as you can see in the photo.
And speaking of safety, in June, TIC was honored to have once again been awarded the CREST Top 10 Finisher by the Finishing Contractors Association. This award is given to contractors who show incredible excellence in their dedication to the safety training of their employees. For the second year in a row, we've placed among the ten safest companies in the world, and we couldn't be prouder of the work we've done to complete such an achievement.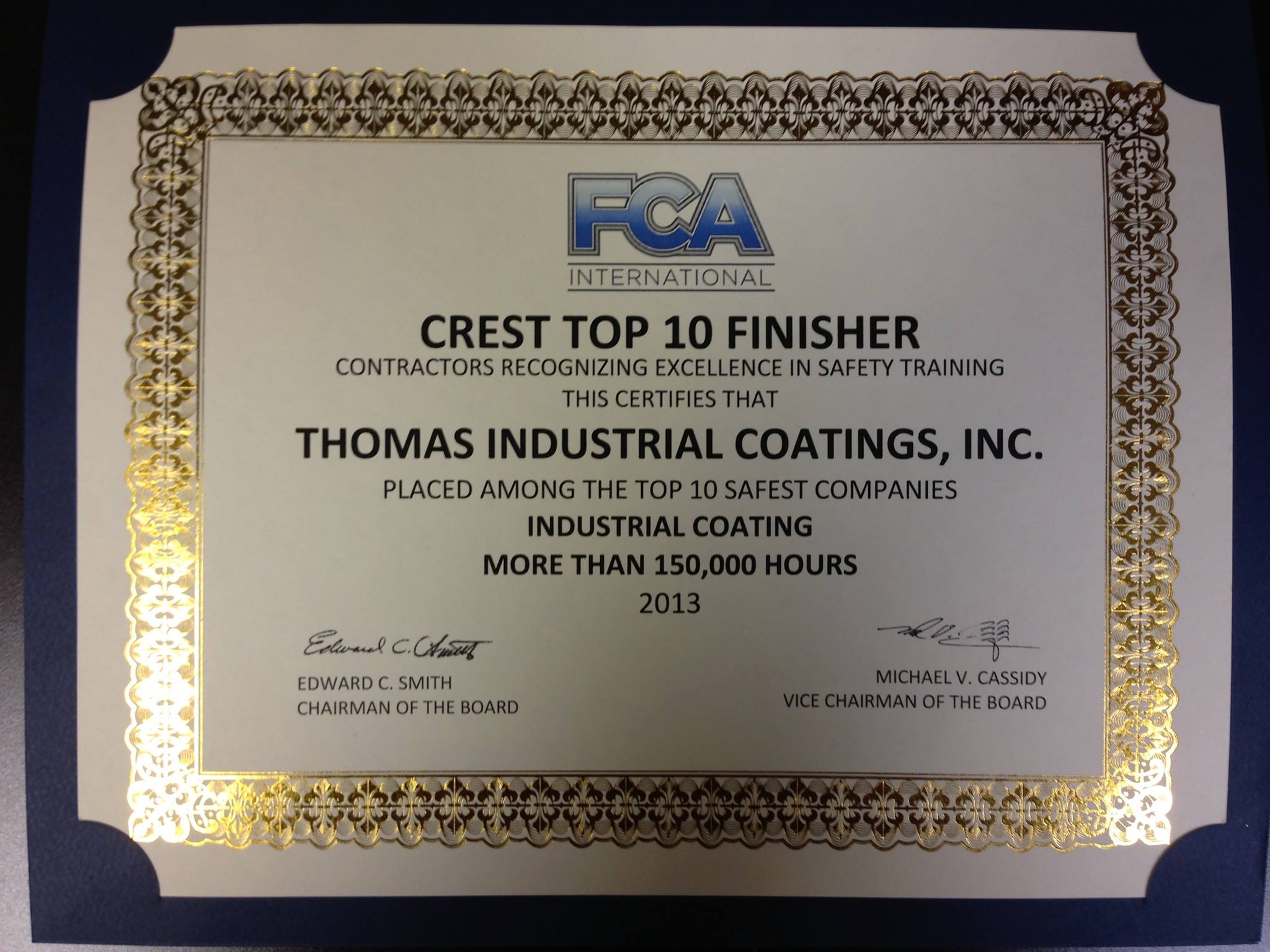 The future is certainly looking bright for Thomas Industrial Coatings. We've got a lot more news to share with everyone, so keeping watching this space for further updates, or subscribe to our newsletter to find out more.