What to consider when hiring an industrial painting contractor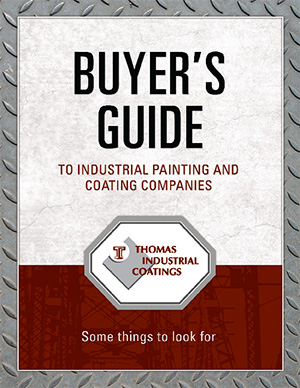 Committing to an industrial painting contractor is a big decision. You only want to trust your job to a company that's going to get it done right. So before you choose, be sure to download our free guide on what to look for when deciding which contractor has what it takes.
This guide describes:
What sort of projects to look for on a company's resume
Certifications to check for before hiring a painter
Equipment your contractor should have on hand
The sort of professionalism you should expect on your job-site
Fill out the form to the left to download the guide.